Program Partner
Triangulum Labs Accelerator partners offer their benefits—completely for free—to our startups. AWS Activate is one of our program partners who are committed to giving back to the community.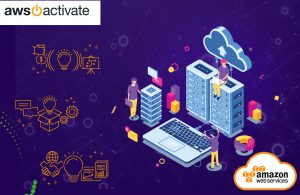 AWS Activate is a program by Amazon Web Services designed to provide startups with the low cost, easy to use cloud computing resources they need to scale and grow their businesses.
Triangulum Labs Activate Provider Offer:
$10,000 Credits for 2 years AWS Service Credit
1-year Business Support Free Subscription up to $1.5k
80 Credits of self-paced labs
All of this—all for free.
Triangulum Labs Accelerator is our way of giving back to the startup ecosystem. Apply now with your startup to get access to all our resources such as developers, engineers, UX/UI designers, marketers, data scientists, business development experts and experienced management to support the startups and help you stay focused on your dream. 
Many of our projects include working with entrepreneurs to evaluate the ideas, the markets, and timing. It's challenging stuff that requires subject matter expertise, discipline, good connections, and capital.